Laura is a registered psychologist with 20 years of clinical experience in the treatment of general and specific mental health disorders.
She believes people can achieve success and positive outcomes through the process of therapy and helping them to engage with their positive supports/activities.
Laura will work with people using a non-judgemental, empathic and supportive approach in her counselling, whilst helping them to achieve their goals. Laura has extensive experience working with people who have mental health disorders including depression, anxiety, phobias, obsessive-compulsive disorders, grief and trauma, attachment, bipolar disorder and personality disorders, people at risk of offending, drug and alcohol misuse and self-harm.
She uses evidence-based therapies including Cognitive Behavioural Therapy, Acceptance and Commitment Therapy, Solution Focussed Therapy and Mindfulness to help people achieve their goals and achieve positive wellbeing. Laura is trained in the Triple P parenting programme and the Circle of Security attachment parenting programme.
Laura also helps people to overcome their low self-esteem issues and to manage their stress, grief and loss. She works with individuals and their families who live with a disability, to help them to have a positive life and to reduce any challenging issues.
Laura runs her own independent practice and engages Clear Health Psychology to provide administrative and other business services to enable her to provide assessment and treatment to her clients. Appointments are for 51 minutes at a rate of $190 and can attract a Medicare rebate with a Mental Health Care Plan. Appointments are precious and we appreciate you giving at least 24 hours notice if you can't attend, otherwise 50% of the full fee will apply with no Medicare rebate.
Clinical experience and background
Laura has worked in mental health organisations including Joondalup Community Mental Health and Injury Management organisations providing assessments, counselling, and support. Laura worked in London for just under 4 years as a psychologist for the social services organisation, Children's Direct Services. She worked with people who had disabilities and provided counselling to people and their families who lived with a life-threatening illness.
On returning to Perth she then worked at the Autism Association of W.A on the clinical team for 5 years, at the Disability Services Commission for 4 years as a Team Leader and Senior Psychologist. Laura provides talks in the community about managing stress and trauma, about supporting people who have a disability or mental health condition using positive behaviour support strategies. She has an interest in working with adults and children who have an Autism Spectrum Condition.
Laura has completed a Bachelor of Science (Psychology) at Curtin University achieved in 1997, Post Grad Diploma of Psychology (Advanced – Rehabilitation Counselling) achieved in 1998.
Services offered by Laura Smitham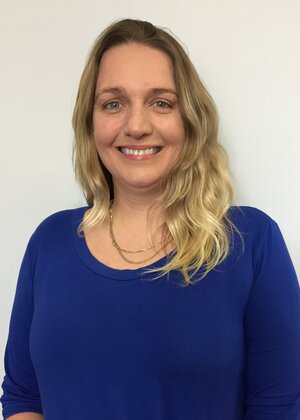 94 Delamere Ave
Currambine WA 6028
If online booking time is not available, please call us.