Kristian Carrier works at Clear Health Psychology in Victoria Park. He works with adolescents and adults in areas of anxiety; depression; grief; intra-personal (self-esteem and confidence) and interpersonal relationships.
Kristian has expertise in treating a wide range of issues, including:
Addictions – Alcohol, substance, gambling, internet
ADHD therapy
Anger Management
Anxiety
Bullying
Depression
Domestic violence
Grief and loss
LGBTQI+
Obsessive Compulsive Disorder
Panic attacks
Parenting issues
Relationship issues
School refusal
Vocational counselling
Work stress
NDIS
Kristian enjoys working in partnership with his clients, being warm, person-centred, strength-based, and non-judgmental in his desire to empower his clients to live their best lives. Kristian works with several evidence-based therapy approaches, including:
Exposure Therapies (Graded Interventions)
Cognitive Behaviour Therapy (CBT)
Relaxation and Mindfulness practices
Kristian completed his Bachelor of Psychology at Murdoch University; and has developed strong and diverse skills, knowledge, and capability from working in the public and private sectors as a psychologist and counsellor with children, adolescents, and adults.  He has also developed knowledge in the areas of problematic gambling counselling and domestic violence counselling with experience as a one-on-one counsellor and group facilitator in these areas.
Kristian runs his own independent practice and engages Clear Health Psychology to provide administrative and other business services to enable him to provide assessment and treatment to his clients.
Appointment duration:  51 minutes
Sessions rates:
Individuals: $195.00 per appointment
Medicare rebate is available with a Mental Health Care Plan for individual appointments. 
Cancellation Policy: Appointments are precious and we appreciate you giving at least 24 hours notice if you can not attend. For cancellations under 24 hours, 50% of the session rate will apply with no Medicare rebate.
Please note: Kristian does not accept bookings for clients under the age of 10 years old, couples or family sessions.
Services offered by Kristian Carrier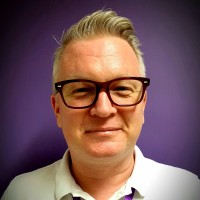 Level 1/325 Albany Hwy
Victoria Park WA 6100
If online booking time is not available, please call us.