Get access to psychological support services located in the center of Mandurah.
Welcome! We understand that finding a top-quality health psychology center can be a daunting task. But don't worry, Clear Health Psychology is currently taking new clients and our friendly team will make the process simple for you.  We are conveniently located on Allnutt Street, right across from the Mandurah Bowling and Recreation Club. There's plenty of onsite parking plus easy wheelchair and disability access. Or if you're coming by train, we are just 7 minutes by foot from the Mandurah Station.  The bus also stops outside the door. We look forward to your visit.
If online booking time is not available, please call us.
90 Allnutt Street, Mandurah
Mandurah WA 6210
Book your psychology appointment at our Mandurah clinic today.
Hello and welcome to Clear Health Psychology Mandurah! Our team of friendly and experienced psychologists are here to provide you with exceptional care and support for a wide range of emotional and behavioural issues and disorders. We offer services such as anxiety and depression support, help with ADHD, ASD, trauma and PTSD, guidance on sexual health and identity, assistance with workplace stress and bullying, and more.
Our team receives referrals from various sources, including GPs through Mental Health Care Plans, Private Health, self-referrals, Employee Assistance Programs (EAP), National Disability Insurance Scheme (NDIS), Australian Defence Force and Department of Veteran Affairs (DVA), and individuals presenting with WorkCover and Insurance Commission of WA claims. You can trust that our team of experts is here to help you and provide you with the support you need.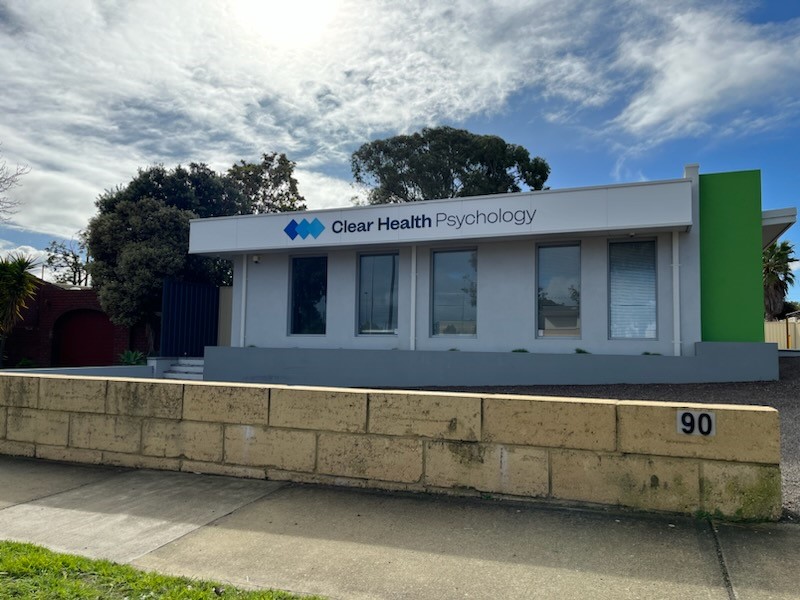 Visit us
90 Allnutt Street, Mandurah, Mandurah WA 6210