Counselling near you.
Clear Health Psychology Ellenbrook (previously Swan Psychology Ellenbrook) is located at 37 Mornington Parkway, Ellenbrook. Servicing the greater north eastern suburbs of Perth, Clear Health Ellenbrook offers practical, effective and confidential support to help formulate and action change.
If online booking time is not available, please call us.
37 Mornington Pkwy
Ellenbrook WA 6069
Book your psychologist appointment at our Ellenbrook clinic today.
Our team of psychologists at Clear Health Psychology Ellenbrook are dedicated to providing compassionate support and care. Backed by a wealth of experience, our team can provide counselling services across a range of issues, including family counselling, relationship challenges, depression, anxiety, grief, loss, PTSD, trauma, and more. Our Ellenbrook location also has clinicians available to conduct cognitive and intelligence psycho-metric testing, ASD and ADHD testing for children and adults.
Our team are experienced with referrals from GPs with a Mental Health Care Plans, Private Health, self-referral, Employee Assistance Programs (EAP), National Disability Insurance Scheme (NDIS), Australian Defence Force and Department of Veteran Affairs (DVA), and anyone presenting with WorkCover and Insurance Commission of WA claims.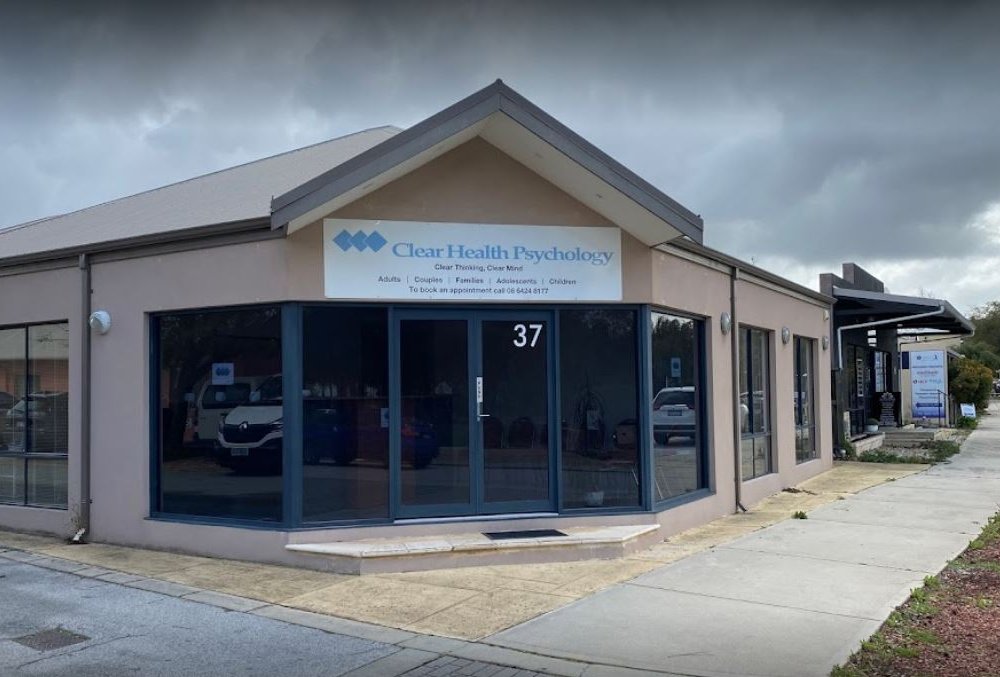 Visit us
37 Mornington Pkwy, Ellenbrook WA 6069