Psychological support services are located near to where you live and work.
Clear Health Psychology Ballajura is located at Unit 24/225 Illawarra Crescent South, Ballajura, WA 6066. Located within Ballajura City Shopping Centre, our Ballajura location has plenty of shopping centre car parking available and is easily accessible.
If online booking time is not available, please call us.
Unit 24/225 Illawarra Cres S
Ballajura WA 6066
Book your psychologist appointment in Ballajura today.
The clinical team at Clear Health Psychology Ballajura, alongside Clinical Director Luke Spagnolo, are collectively experienced in working with adults, children and couples.
The Ballajura team offer counselling services that range from assisting with the management of mental health issues including relationship issues, child psychology, depression help, anxiety, grief, loss, trauma, as well as workplace counselling, whereby psychological support during challenging times in one's life can be helpful.
The team of Psychologists at our Ballajura practice are experienced in receiving patients through GP referrals (Mental Health Care Plans), Private Health, Employee Assistance Programs (EAP), self-referral, National Disability Insurance Scheme (NDIS), Australian Defence Force and Department of Veteran Affairs (DVA), and anyone presenting with WorkCover and Insurance Commission of WA claims.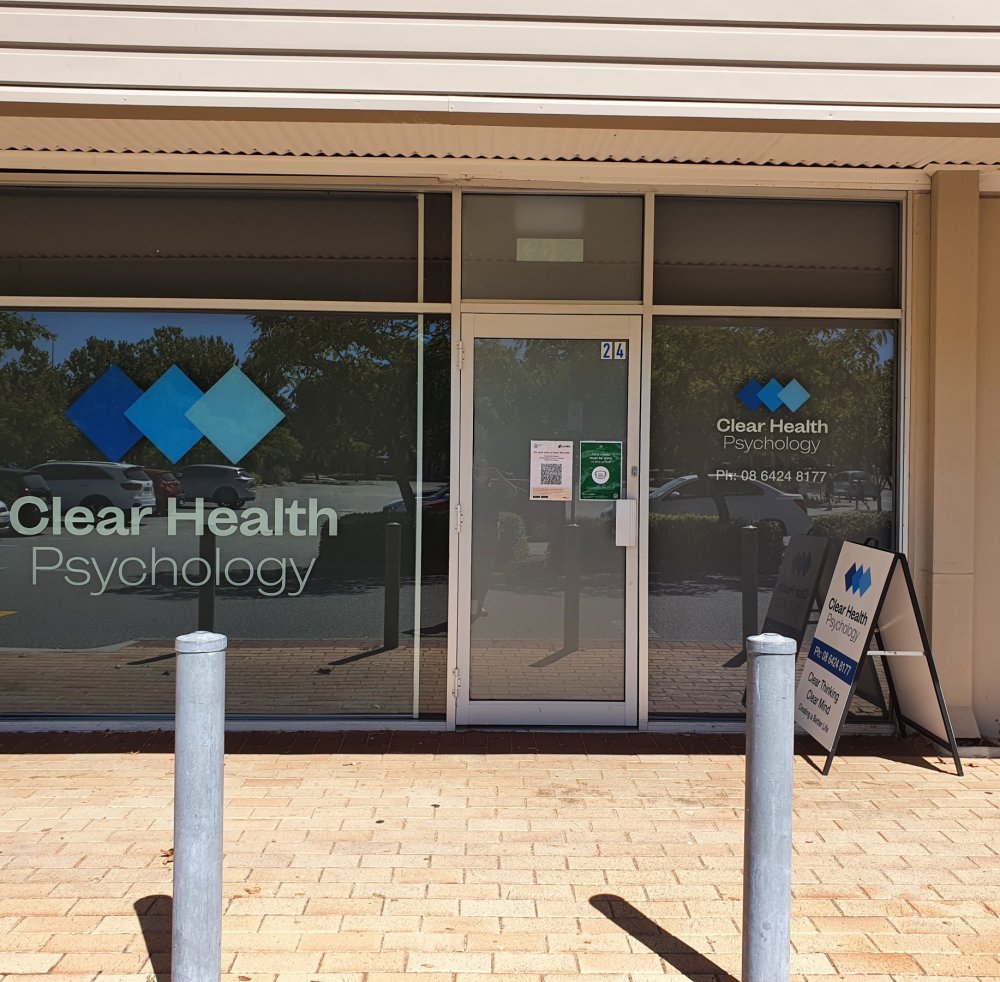 Visit us
Unit 24/225 Illawarra Cres S, Ballajura WA 6066